We aren't really directly involved in the process of getting the book translated into other languages, and the process takes a really long time (compared to how quickly we create the book in the first place!). So forgive us that we forgot to tell you that Fifty Dangerous Things is now available in Russian ("50 опасных вещей, которые вы должны разрешить своему ребенку")!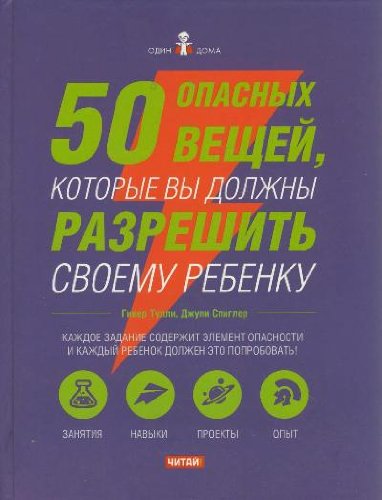 It looks like you can find it on Amazon in the US and in the UK as well as in France! I believe you can also purchase it in Russia, but since I don't know Russian I can't decipher which site to include here.
Don't forget that the book is also available in Japanese (in a wonderful presentation), and I believe they are working on a Korean version as well.
(In searching to see if there is any online info about the Russian version of the book, I found a translation dictionary entry for "dangerous" that includes the following example – in English and Russian: The book is called "50 Dangerous Things." :-)